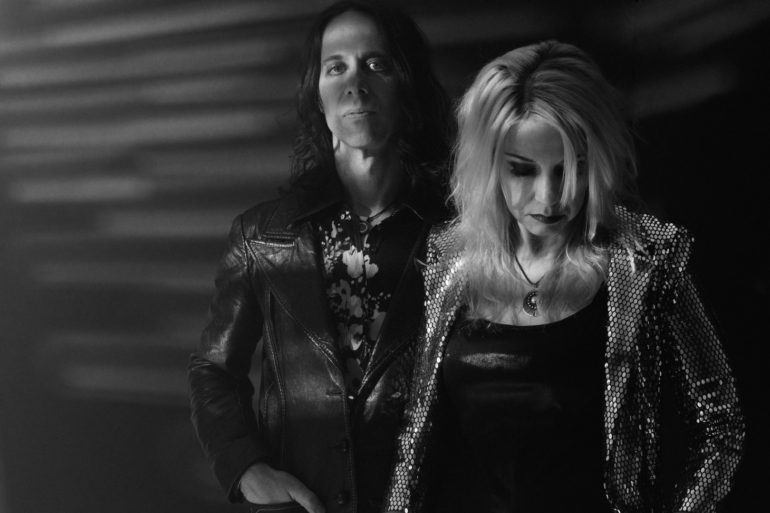 WHITE HILLS
Booking Agent :Giorgio Salmoiraghi
New York's WHITE HILLS are the opposite of a comet. They suck up an explosion of energy on the surface of the earth; from spirituality, from adrenaline, from the history of synthesized electronic music, from substance use, from philosophy, from friends and enemies alike, from MOTHER FUCKING ELECTRICITY and they focus it into a blinding beam of energy which they reflect back out into the void and this beam is a message. It is a statement which reads: "FUCK YOU. WE ARE HERE. WE ROCK, THEREFORE WE ARE." -John Doran, The Quietus.
October 2020 brings the release of Splintered Metal Sky, the long-awaited new installment in the ever vast musical cannon of WHITE HILLS. The album takes the listener on a post-punk, psychedelic ride fueled by industrial-strength fuzz and propelled by powerful beats where songs weave in and out of each other to imitate the rhythm of the city the band calls home. Splintered Metal Sky is about oscillation and evolution. It's metamodern music looking at human existence in relation to technology and the hyper-driven architectural reshaping of a city. The music was largely inspired by the drone and roar of machinery pulsing through New York City, which is in a never-ending state of demolition and reconstruction. Dave and Ego took to the streets, gathering field recordings of sounds from the subway, drills, jackhammers, people in parks, traffic, mayhem and the occasional silence. These recordings were then manipulated and constructed into rhythmic lines that were used as the basis for songs. The music, mixing noise with disciplined beat, embodies the paradoxical nature of the city: the grimy littered dead end alley just steps away from the sleek luxury skyscraper; the half eaten chicken bone being devoured by a rat on the subway tracks just beneath the glittering facade of the Chrysler building; the endless milling about of the 8 million people who call this slab of land home on their way to and from everywhere and nowhere. Informed by industrial innovators Einstürzende Neubauten and SPK, the avant garde post-punk of Tuxedomoon and the dub-electro of Cabaret Voltaire, the album vibrates with the energy of a sensually feral, raw beast.
After the release of their 2017 album Stop Mute Defeat, the band took a step back from their relentless schedule of yearly releases and constant touring when their longtime friend and drummer throughout 2015-2017 Rodney Rodriguez (aka Quiet Thunder) passed away. In the midst of meditating on their loss, Dave and Ego began to reimagine the orchestration of WHITE HILLS. Ego (already with drum skills in her tool kit) decided to play drums live to make the duo aerodynamic. The band cultivated this metamorphosis throughout 2018-2019 on tours and festival dates, writing new music and reshaping older tunes to fit the evolution.
Tourdates
No shows booked at the moment.