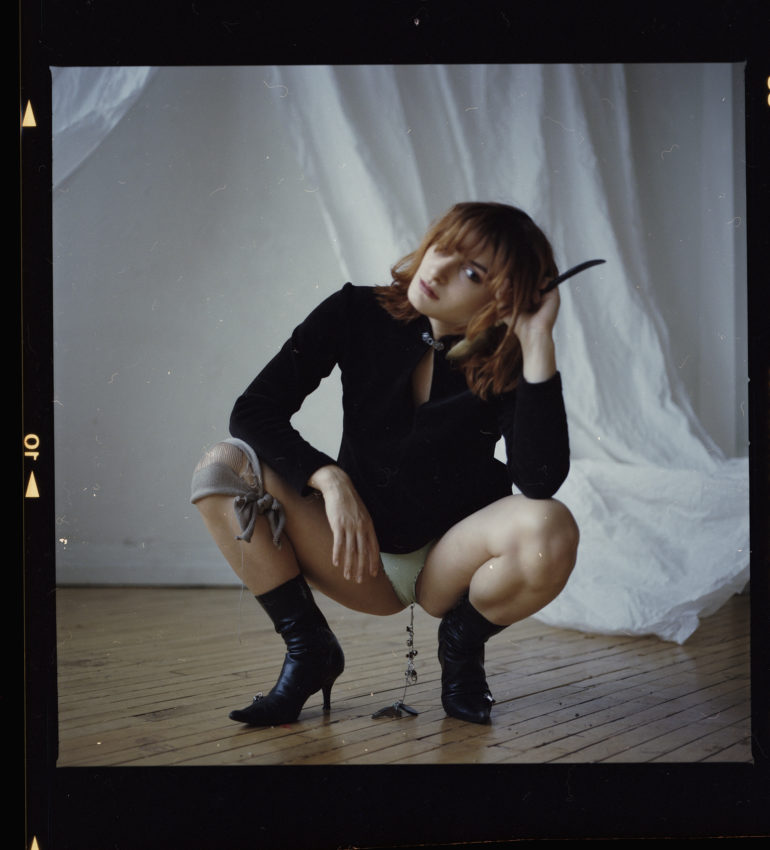 Thoom
Booking Agent : Federico Zanatta
Thoom rejects the polish of 2010s pop culture and its slavish devotion to selfies, autotune and artificial perfection. Her sound is a volatile hybrid of tender guitar ballads and searing electronic noise, in turns heavenly, grungy and dissonant, never subscribing full stop to the pressure to maximize Thoom is a storyteller and a noisemaker, a beacon for the unafraid, and the kind of crossover rock icon that the Middle East has never before produced.
Her latest album , Pork, was released in 2020 on Marwan own imprint Career Whore.
Thoom has been selected to be one of the artists of SHAPE platform for 2021.
Tourdates
No shows booked at the moment.