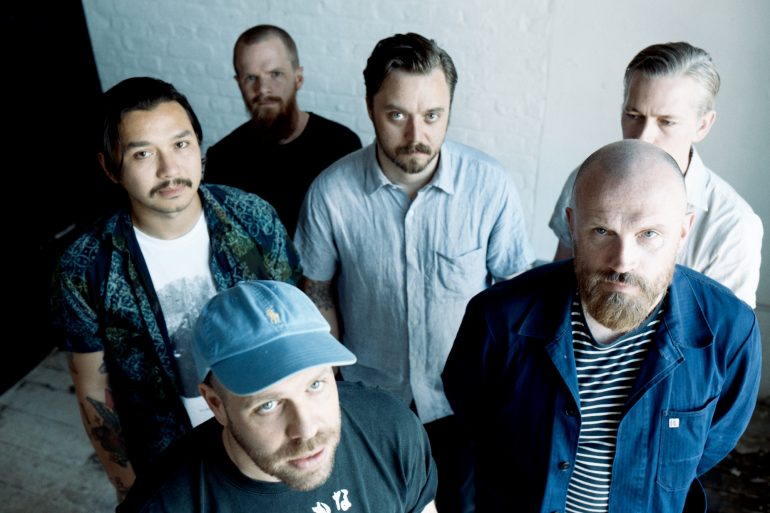 Sex Swing
Booking Agent : Federico Zanatta
Sex Swing are the British underground supergroup that shouldn't even exist. One member has survived a plane crash. One has survived (and won) a chess/boxing match against an opponent with the (entirely deserved) nickname 'The Finnish Hammer'. Another has survived being struck by lightning.
Sex Swing feature Jason Stoll (bass), who makes tumultuous and foreboding sounds with Bonnacons of Doom and runs God Unknown Records; Colin Webster (sax) is involved with a plethora of free jazz projects (including Dead Neanderthals) and releases many of them through his Raw Tonk label; Dan Chandler (vocals) sang in the masterful Dethscalator and Stu Bell (drums) played in the same and Gin Palace, Jodie Cox (guitar) plays with Seattle drone metal overlords Earth and he's half of the Markers duo; newest addiction sees Oliver Knowles on keyboards. The band have gained an phenomenal live reputation – enough to have The Quietus immediately decide to release their debut album when they saw them.
They combine heinous volume, brute rhythmic throb and a devotion to twisted concave noise, which is crushingly physical, mentally disorientating and creates a deeply seedy music that speaks of narcotic London nights and drab suburban nightmares alike… while still being pretty good to dance to.
Tourdates
01/12/21
Leicester
The SoundHouse
United Kingdom
02/12/21
Manchester
Yes
United Kingdom
03/12/21
Bristol
The Crofters Right
United Kingdom
04/12/21
Cardiff
Clwb Ifor Bach
United Kingdom