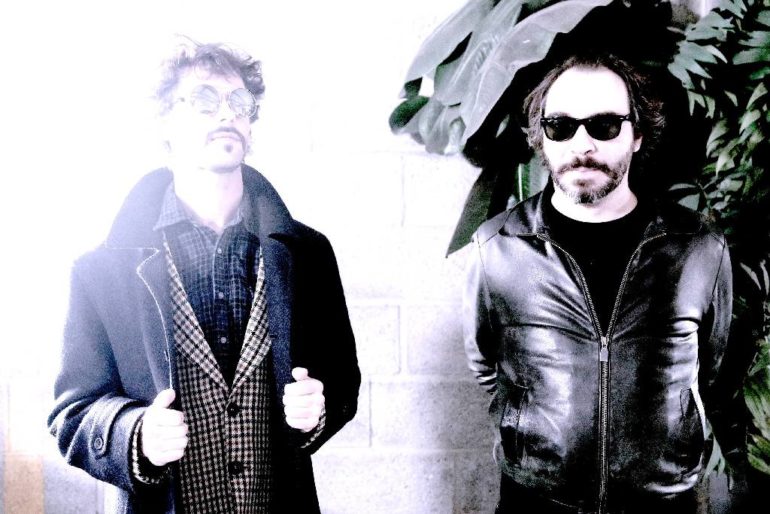 PAISIEL
Booking Agent : Ricky Biondetti
Paisiel is the brainchild of German saxophonist Julius Gabriel and Portuguese percussionist and sound sculptor João Pais Filipe. Based on an individual exploration of sound and on the expressive possibilities of their instruments Paisiel creates radiographic music that inhabits somewhere between the reception and the emission of signal.
It has been said that their music is a trip into obscure free-form worlds imbued with punk urgency; an industrial space age sculpture aligned with a sense of freedom in movement; like a cosmic telephone exchange; a rhythmic plane between Africa, techno, krautrock, and minimalism; a driving force that unites past, present and future; dark sojourns through psychedelic jazz – wrestling with rhythms and running sax down the skin with the menace of a freshly sharpened knife.
Their latest work represents a progression from what was already forward-facing music. After their self-titled debut album from 2018 that comprises two lengthy unwinders and a briefer closing number; they returned to Rocket Recordings and Lovers&Lollypops in 2020 to release their second work 'Unconscious Death Wishes' – a single 39-minute piece that feels funereal and dungeon-bound as it emerges quietly from the undergrowth. We're dealing with an array of percussion and wordless vocal exhortations. After weird-party vibes have taken hold, the beats start to hit harder, a gloriously expansive saxophone arises, before you know it, everything's spinning off into Chaos Central.
Tourdates
No shows booked at the moment.