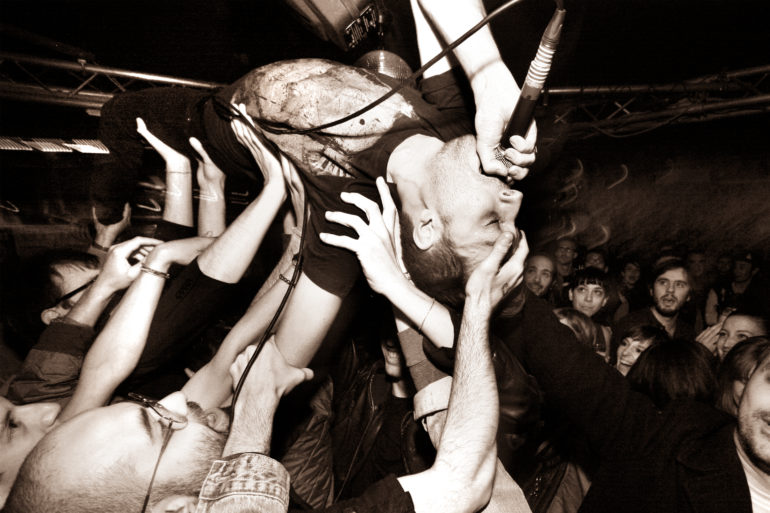 MOVIE STAR JUNKIES
Booking Agent : Ricky Biondetti
The Band Started in Torino (IT) in 2005. After a first series of 7″ they signed with Voodoo Rhythm Records and started touring across Europe performing with Jon Spencer Blues Explosion, Thee Oh Sees, Black lips, Sic Alps, Ty Segall and many more. In 2013 they toured US for the second time and recorded a live show for Hoboken's unfamous WFMU radio station. It's incredible how special and unique this band sounds , they do their very own thing, totally inspired by books and writers such as Herman Melville, Friedrich Nietsche…squeezing it all in a storm of poetry like no one else can do. They are close to the garage scene, but their sound echoes the Birthday Party, as well as free jazz, LSD oriented sailor EXOTICA, punk and modern psychedelia. Their live shows are pure fire, either they're playing an underground venue in Europe, someone's basement in US or performing as main support for Iggy Pop in a castle somewhere in Italy.
Their new album was released in March 2020 by Teenage Menopause label.
Tourdates
No shows booked at the moment.