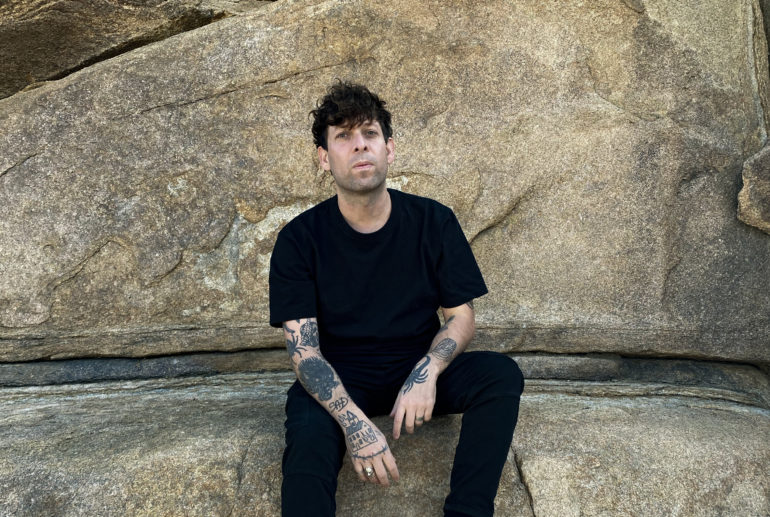 Luis Vasquez
Booking Agent : Ricky Biondetti & Giorgio Salmoiraghi
Venturing off course from his Post-Punk / Dark Wave project The Soft Moon, Los Angeles born composer and multi-instrumentalist Luis Vasquez embarks into new territory with A Body Of Errors, a bold reimagining of the soundtrack genre.
With this album, Vasquez felt the urgency to break away from The Soft Moon realm and to deliver an even more intimate, self-reflecting body of work, while further unveiling inner demons & vulnerability. He continues to explore his notorious angst and visceral pain, but places them in the context of his own physical being by creating the deeply personal, yet relatable and compelling oddity that is A Body Of Errors, which Vasquez describes as "a collection of themes to living in the human body".
Opening track "Interno" with its crushing synthesizers, is a blast off into the abyss of self. Sinister gasps introduce "Poison Mouth" stomping you with relentless torment before spiraling into oblivion. Halfway, we reach the mechanized rhythms and throbbing cardiac pulse of "Surgery" – expressing Vasquez's phobia with the body itself. "No Longer Human", with its hallucinogenic flutter and distant cries, imagines a fantastic universe beyond, with a nod to David Lynch's Twin Peaks. The only lyrical appearance on A Body Of Errors is "Used To Be", a gut-wrenching wall-of-sound ballad romanticizing the struggle between one's good side & bad side. Pulling you into armageddon, A Body Of Errors closes with "World On Fire", an epic post-apocalyptic battle-storm painted vividly through symphonic devastation.

official
bandcamp
instagram
facebook
Tourdates
No shows booked at the moment.