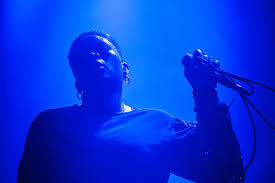 LIGHT ASYLUM
Booking Agent : Ricky Biondetti
Booking Agent Latin America : Diego Bustamante
At once brutal and romantic, LIGHT ASYLUM exists in the space where industrial gives way to goth, where synth-pop meets the outer regions of darkwave under the cover of night. The 'In Tension' EP (2011) and the follow up self-titled debut LP (2012) released on Mexican Summer showcase the projects fluid attack shifting elegantly from mid tempo frenzied dance to subliminal future-ballads that are deceptively uplifting when considering the project's relentless dark sheen.
Calling founder, producer Shannon Funchess a commanding vocalist is an understatement; there is a heaviness and urgency in her cathartic vocal delivery that is downright spellbinding. This is contemporary dark wave to a tee that comes to life during their revered live performances.
Tourdates
No shows booked at the moment.