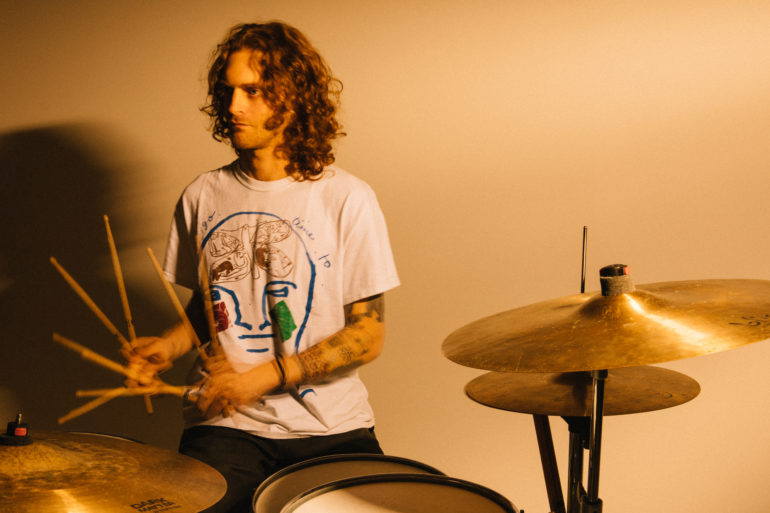 Greg Fox
Booking Agent : Ricky Biondetti
Greg Fox is a New York City born-and bred drummer, multidisciplinary artist, and teacher. He has played on and released about 50 records since 2008, including his work with Liturgy, ZS, Ben Frost, Colin Stetson, Skeletons, Hieroglyphic Being, Man Forever, and others, as well as with his own solo work and his projects GDFX and Guardian Alien. Fox has toured worldwide with various groups and collaborations, held residencies at The Clocktower NYC and Pioneer Works, and was awarded "Best Drummer in NYC" by the Village Voice in 2011. Currently spending 2016 for the most part at home in NYC, he is working on new collaborations and compositions, teaching individual and group drum lessons, and exploring new territory as a solo artist, using a hybridized electroacoustic drum setup to explore new dimensions through the traditional gestures of the modern drummer and the possibilities inherent in electronic and computer music.
"Good drummers aren't uncommon. Great ones are. We still mourn Keith Moon of the Who and John Bonham of Led Zeppelin as the jolly bashers of modernity. Here comes the future, they seemed to be telling us with their sensational ka-blammo. Together, they popularized the notion that, in rock-and-roll, a drummer's unsolemn duty is to establish a sense of time while happily smashing it to bits. Greg Fox reactivates that idea for the Information Age."

– Chris Richards, Washington Post
Tourdates
No shows booked at the moment.