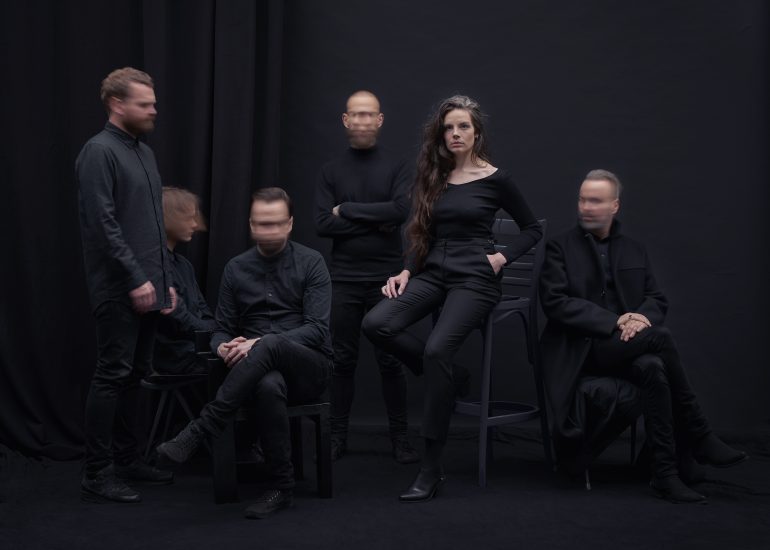 GOLD
Booking Agent : Ricky Biondetti & Giorgio Salmoiraghi
GOLD marries coldness with comfort, love with death, hope with despair, the decline of civilization with personal trauma, and a stormlike instrumentation with the serene delivery of Milena Eva. Their new album 'Why Aren't You Laughing?' shows the post-everything outfit at their most confident and personal. Moving smoothly between dark pop, post-punk and black metal infused guitar orchestrations, this album is the vehicle that propels singer Milena Eva to new heights.
Her lyrics deal with extremely personal issues like the absurdity of living on while a friend has died ('He Is Not') and the trauma of finding a dead next-door neighbor boy when she was just 5 herself ('Things I Wish I Never Knew'), as well as with more activist themes in 'Why Aren't You Laughing?' and 'Please Tell Me You're Not The Future'. Yet, while the darkness might sometimes feel all encompassing, love ('Lack Of Skill' and 'Till Death Do Us Part') and strength ('Wide-eyed') are always around the corner and ready to take over.
The songs on 'Why Aren't You Laughing?' are heavy with hooks, brilliantly captured by producer Jaime Gomez Arellano, who made sure every melody, beat and line has a place of its own. GOLD can't wait to pick up their relentless touring routine with the release of 'Why Aren't You Laughing?', looking to expand the crowds that are already in on the enthralling experience that a live show of GOLD is.
Tourdates
09/09/21
Leipzig
Felsenkeller
Germany
11/09/21
Dortmund
Junkyard
Germany
06/06/22
Gdansk
Mystik Festival
Poland
12/08/22
Le Locle
Rock Altitude Festival
Switzerland