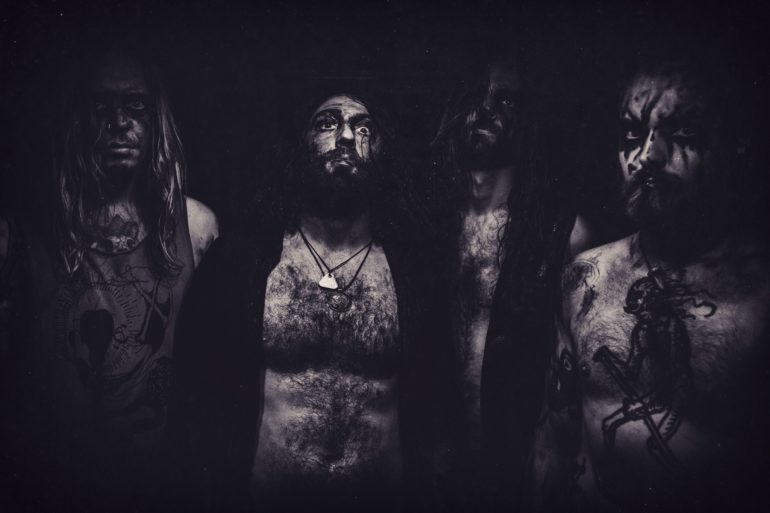 EVIL WARRIORS
Booking Agent : Greg Feller
Hailing from the deepest depths of Leipzig's underground this Aggressive Blood Metal band will spawn nothing less than pure insanity and madness. Strange guitars, unsettling drums and bestial vocals create tortuous song structures that not only a few listeners described as disturbing. Evil Warriors, a name chosen after the infamous "Seven Churches" song from Possessed (US), is a strong force to reckon with, ever since after signing a record deal with War Anthem Records/Into Endless Chaos Records.
The latest output and second album "Fall From Reality" from 2018 received a splendid response for a reason, from the media and fans likewise. Their new EP "Schattenbringer" was be released in July 2020 by Into Endless Chaos Records. Succeeding, the band proved their live-qualities at club-shows and festival-appearances like e.g. at Party.San Open Air, Chaos Descends Festival and House Of The Holy. This storm of madness is hungry for more and open for booking requests!
Tourdates
No shows booked at the moment.