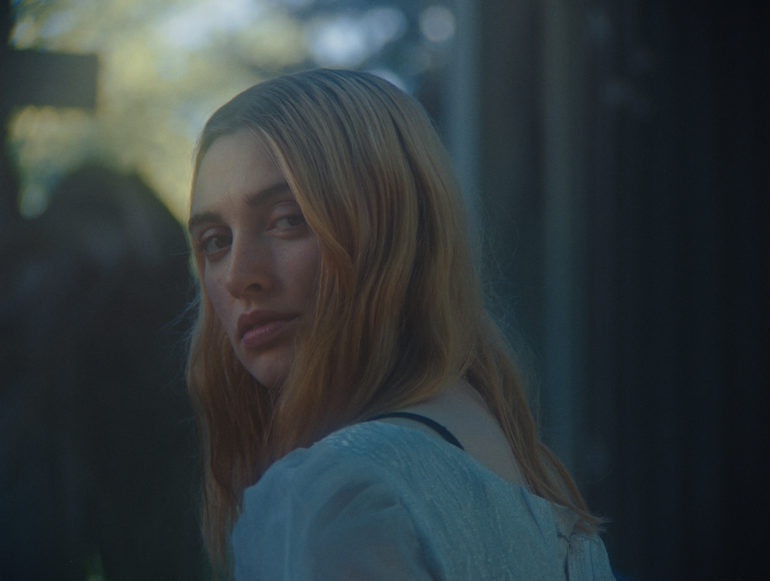 EMMA ACS
Booking Agent : Giorgio Salmoiraghi
Emma Acs's new EP "While I Shoot From My Fortress of Delusions" marks a rupture. Both musically, in the way the songwriter have created her darkest and most experimental work yet, but also personally when you pay attention to the nature of the songs.
They arises from an end of a relationship, which seems to have released a manic strength in Emma.
It's been a couple of years since Emma released her second album "Give In To Whatever", and according to the Copenhagen singer what seems to be the long break from music was not really a break.
Opposite to the time between her debut album 'Champagne' 2011 and the 2015 album 'Give In To Whatever' where Acs was fighting crippling anxiety and depression, this break has been very exceptionally productive. She's been working on side projects, musical experiments and composed a symphony for a 50 piece orchestra ('Preyed Upon A Symphony' 2017). Emma tries to avoid the subject, and it seems like she doesn't want to dive into the sadness and agression of her latest work, yet it's obvious that this EP was written with a broken heart. It also seems that Acs's musical references has changed from her earlier releases.
"Due to different events and departures in my life I was left with the feeling that I had lost everything", Emma Acs tells. "When your world is turned up side down, and you sit in a strange new apartment with broken dreams, you will naturally search for a new grip. I couldn't stand anything old for a while. I couldn't stand the music I used to listen to, I threw a lot of stuff out that while blasting trap music loudly from the speakers".
Instead of searching for inspiration where her roots are, which in undeniably in rock music, Emma was deeply drawn to the anger and agression in hip hop and chaotic experimental techno-like music. She worked late nights with producer Mathias Sarsgaard, who also produced Yung Lean's Jonathan Leandoer127 project.
"Mathias picked me up, wrote my name all over his calendar so we could be in the studio. I owe him a lot. I used the studio as a punching bag for better and worse" Emma says. "He was down to be in the studio from late nights and early mornings and I needed that cause I didn't sleep. I was really angry. Anger has always been my go-to energy source when being sad"
The manic nights in the studio resulted in songs following wild impulses. This EP starts with a frustrated psalm reaching towards God, then throws distorted bass and rock saxophones, string arrangements, electronic and trap references at us. All while its lyrical universe is drawn from medieval themes, such as witch hunts.
facebook
instagram
bandcamp
spotify
soundcloud
Tourdates
06/10/22
Copenhagen
Stairway
Denmark
20/10/22
London
The Shacklewell Arms
United Kingdom