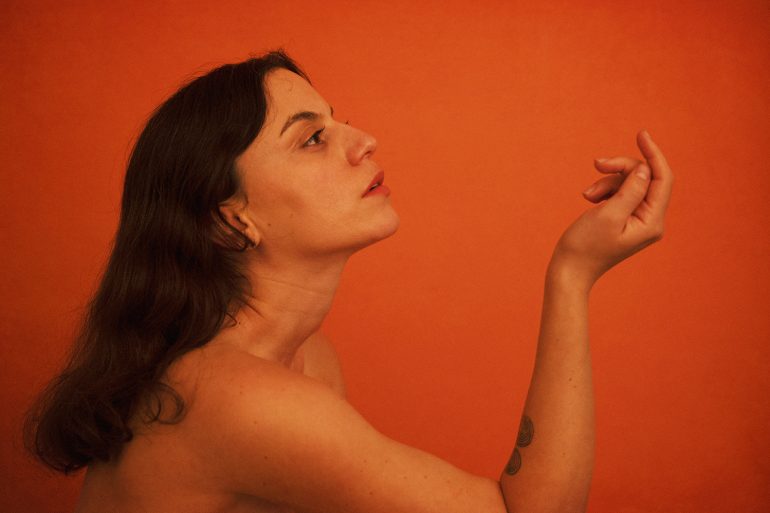 DERADOORIAN
Booking Agent : Giorgio Salmoiraghi
You're familiar with Angel Deradoorian's voice. As the former bassist, keyboardist and vocalist for Dirty Projectors, her levitating vocals buoyed the Brooklyn-based group. She's been a member of Avey Tare's Slasher Flicks, sang on Flying Lotus' "Siren Song," and has collaborated with Vampire Weekend, Björk, Matmos, the Roots, et al. She performed with Stephen O'Malley of Sunn O))) at the 2018 edition of Moogfest.
Her first song collection, 2009's Mind Raft EP elicited praise from Pitchfork for being "passionate and lovingly crafted." The Fader hailed her "zen weed energy" and "moody dervish spirals." Her debut LP, The Expanding Flower Planet reflects a remarkable creative journey.
Others imitate the past and others divine inspiration and transmit it elsewhere. Deradoorian embodies the latter idea, synthesizing faint hints of Alice Coltrane and Can, Terry Riley, and Dorothy Ashby. A new world springs from ancient traditions—with East Indian, Middle Eastern, traditional Japanese music and Native American rhythms aligned with Deradoorian's singular orbit. The songs glide through a odyssey of self-exploration—glowing and warping, burning brightly and floating gracefully, permanently transcending.
Angel Deradoorian released her last psychedelic, krautrock fueled gem "Find The Sun" on Anti- Records (also home of legends like Tom Waits and Merle Haggard) in late 2020.

facebook
instagram
anti- records
youtube
spotify

Tourdates
No shows booked at the moment.