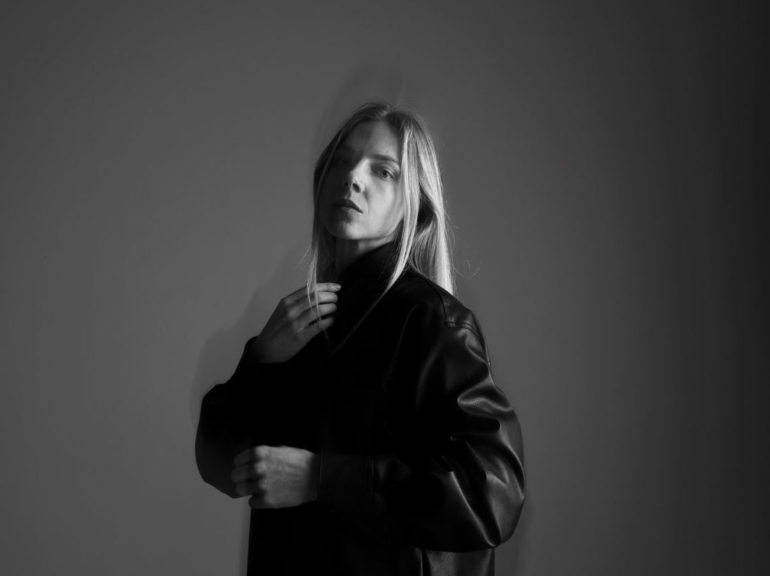 Ana Fosca
Booking Agent : Giorgio Salmoiraghi
The steady ascent of ANA FOSCA, the moniker of Copenhagen's Linn Hvid, is unmistakable in its rousing articulation of experimental music's most visceral and noisy frontiers.
Hvid's initial forays saw her navigating arts institutions that run adjacent to, though remain relatively disconnected from, the rich underground of the city's music scenes. It's Mayhem in particular—the infamous venue with its indispensable studio spaces for a plethora of local bands and musicians—where Hvid first found herself in a community of kindred spirits and artists. Playing early shows in and around the noise circle in this fertile environment, and long a devotee of Mayhem Noise Fest, she was soon performing regularly across Denmark, Sweden, and Germany in the crucible of self-organised venues and squatted premises. Having forged ANA FOSCA in these heady circumstances, Hvid's performances and recordings are imbued with an intuitive immediacy that's rarely summoned so naturally.
ANA FOSCA is best captured by the novel labels that pirouette around the idea of noise as genre—yet this remains a trap. Whether we describe Hvid's work as death industrial, dark ambient, or even drone, it's the turbulent pull between introverted and extroverted states that defines her music. Experimentation remains the driver, careening her work into tension with a multitude of sound practices and forms around the scaffolding of electroacoustics.
At once arresting and meditative, the intensity of ANA FOSCA remains delicate in structure. The urgency and shock of her synthesis and compositions can swiftly tumble into whispering grievances and suffocating reflections. Circling themes of sorrow and existential agitation, the terse intimacy of playing loud when playing live is balanced by Hvid's keen desire to communicate with the audience.
Now a resident at Mayhem, Hvid's debut album, SOMA, was released on the Russian label Nazlo Records in 2020 and received admirable attention. It was selected by the Helen Scarsdale Agency as one of the best releases of the year, and was acclaimed by the independent experimental music site Ukośnik. Appearing with Sortlegeme at Mayhem Noise Fest 2020/2021, Martin Breidahl selected the performance as one of the best of the year for Passive/Aggressive. Hvid has also recently played collaboratively with Vanity Productions, Posh Isolation's Christian Stadsgaard, with whom she just released the collaborative effort "Reach" out on No Rent. Other appearances include The 48HOURS Festival in Copenhagen, ETER Festival in Lund, Sweden, as well as Berlin's Autonoma Industriale.
2021 has already seen Ana Fosca performing at DNA Festival Kolonia Gdańsk and Perfect Sounds Forever Festival supporting Brutus. Further appearances include Enjoy Jazz Festival, Alice CPH, Northern Winter Beat Festival 2022 other than a special performance at LUFF Film Festival Lausanne on a full-range quadraphonic PA.

Tourdates
28/01/22
Aalborg
Northern Winter Beat festival
Denmark
Buy Tickets